There are several ways to apply the evaporative cooling process:


indirect evaporative cooling
Indirect/direct cooling, also known as two-stage evaporative cooling, uses both indirect and direct cooling techniques to cool the air.
The first indirect "cooling step" uses cold recirculation water to pre-cool the ambient air in a heat exchanger. Because no moisture is added, the air reaches a lower dry bulb and wet bulb temperature than the outside air when leaving the heat exchanger.
The second direct adiabatic "cooling step" cools the air further through the wet evaporative media. As a result of this two-step cooling process, the air can be brought down to a much lower temperature and is therefore not capable of containing high amounts of humidity.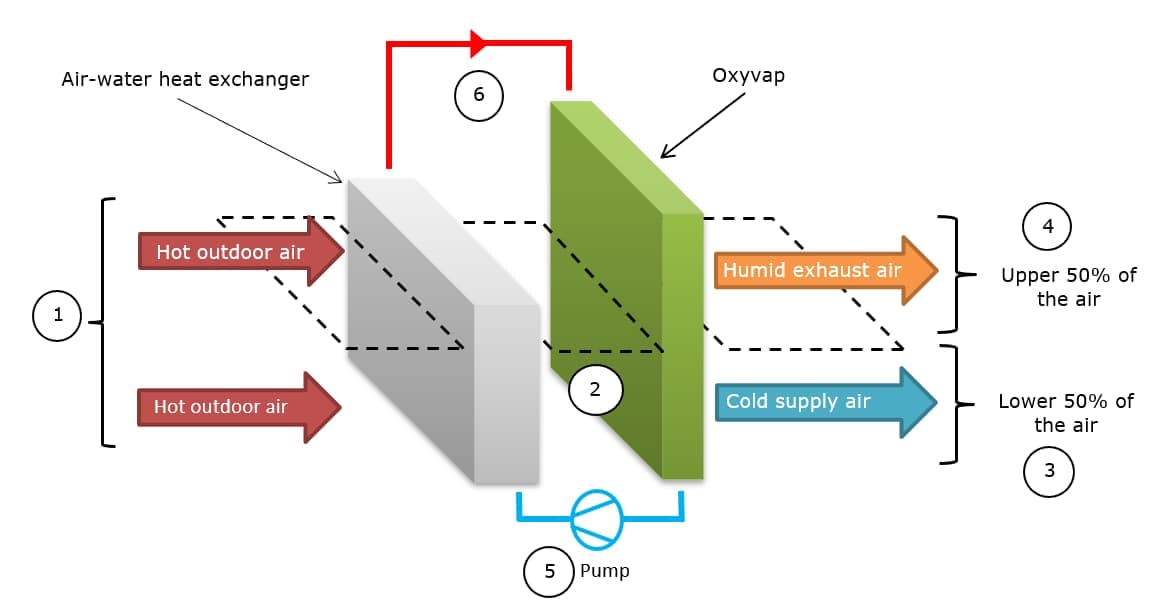 Oxycom's IntrCooll makes use of two-stage evaporative cooling. This two-stage evaporative cooling system has many benefits as opposed to the single-step evaporative cooling systems.