Roelofsen Horse Trucks is an important player in the international equestrian sport. The company designs and develops high-quality, tailor-made solutions for the transport of people and animals to jumping, dressage, and horse driving competitions. For this global player, it is of course extremely important to create the ideal working conditions within the factory. Both for optimum performance and for the well-being of the employees. "Cool in summer, warm in winter", Jonny Roelofsen, owner of the company, does not need many words to explain his wishes.

During the construction of the new factory, the main focus was on heating only via conventional heaters or with a heat pump. However, a conversation with Hans Reinders of Oxycom opened Roelofsen's eyes. The neighbor's natural air conditioning system provides heating, cooling, and also fresh air. "It was quite a challenge of course because at the time I came up with a nice story that actually still had to turn out to be true", says Reinders.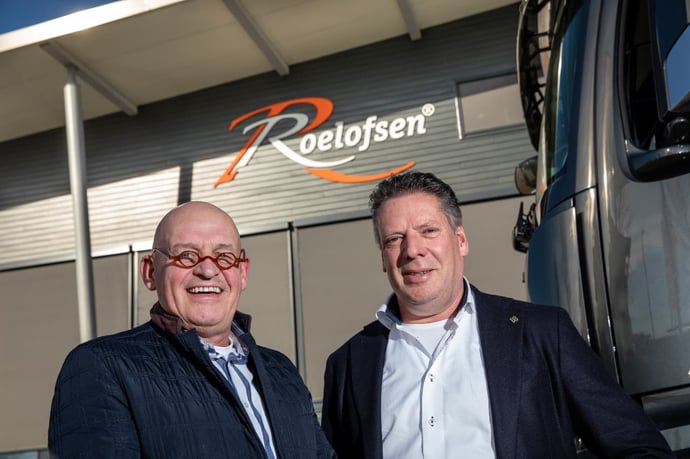 Oxycom's four-season systems were nicely installed on the roof in a somewhat futuristic design, but the most important thing was of course to ensure a constant temperature for every season. Even at extreme temperatures. "We have experienced that over the past few summers.
Indoor air quality is, in my opinion, the greatest benefit.
In extreme heat, when the thermometer showed more than 35 degrees outside, it was a maximum of 22 degrees", says Roelofsen. Although he does not have the figures ready, both parties know for sure that the energy costs have flown down impressively. Reinders says: "Cooling is actually 'free'. In the winter, we use the heat that remains in the eight-meter-high hall. While ventilating and filtering, we bring the heat down reducing the energy consumption in the winter by forty to fifty percent. You wouldn't be able to do that with a heat pump."


Thick feet
The employees of Roelofsen have experienced it personally: Oxycom's system works on the basis of hot or cold air. "So you get a direct effect. It works much better and faster than underfloor heating," says Reinders, who is endorsed by Roelofsen. "You don't get thick feet anymore as can be the case with underfloor heating. We've even turned off our heat pump and underfloor heating. But, I think the indoor air quality is the biggest gain. When you see all the dirt that the filters take out of the air..."

It may be redundant to claim but should Roelofsen ever decide to build again, there is a very high chance that Oxycom will be called in. "You can no longer invest in heating alone. A system that heats, cools, and provides clean air; that is worth a lot to me. Although I would immediately add that you always have to look at the market at that moment in order to make the right decision."